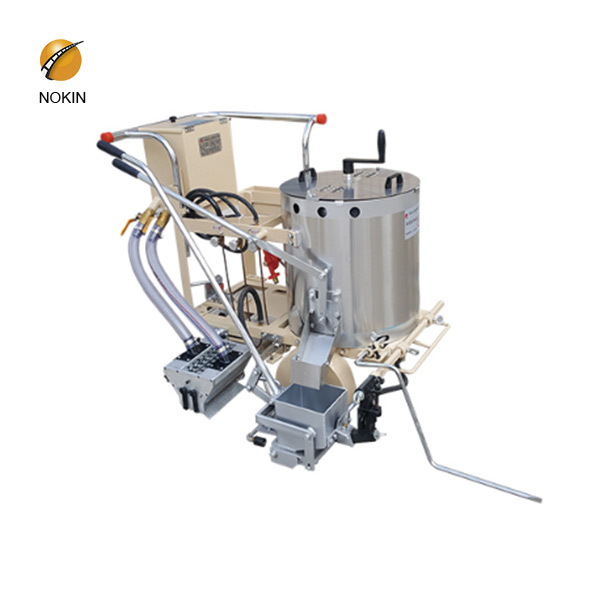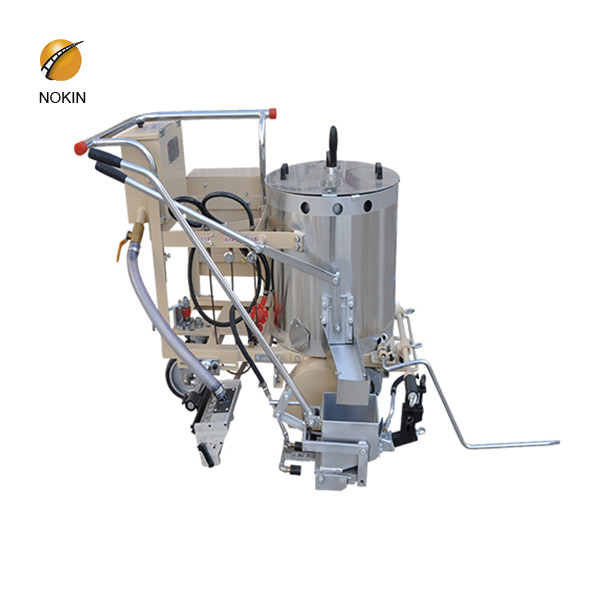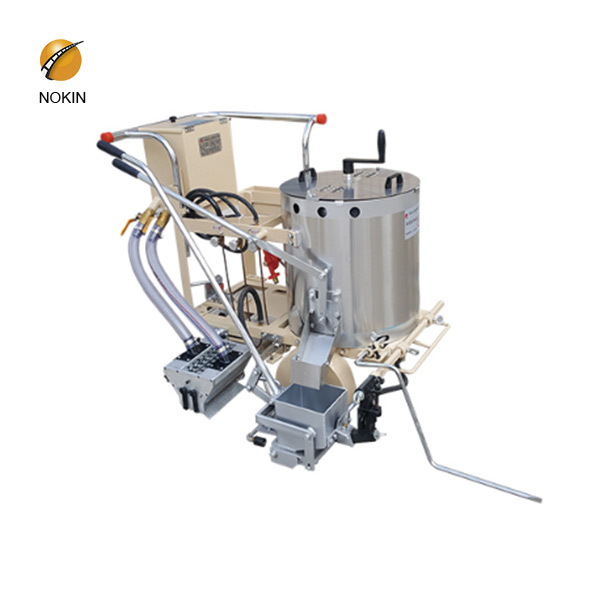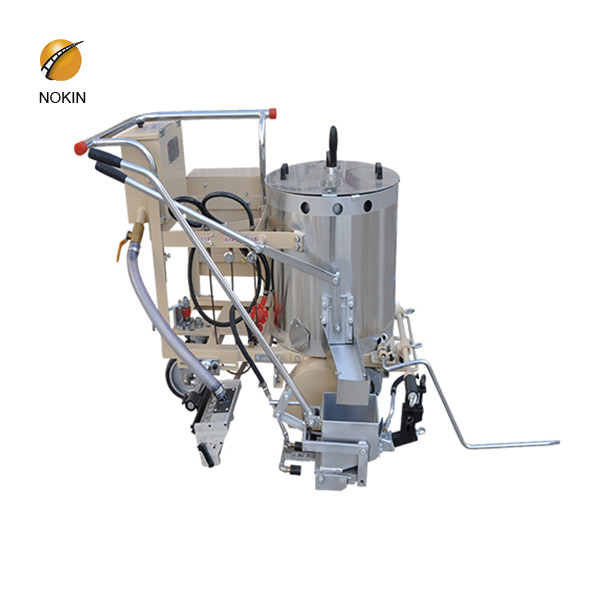 Hand-push Thermoplastic Marking Machine NK-360
Thermoplastic Tank: Double stainless steel heating insulation barrels, capacity 100kg, plug-in manually mixer devices, removable devices.
Glass Bead Container: 10kg/box
Adjustable Glass Beads Dispenser : Glass beads dispenser for dispensing glass beads synchronously and quantitatively.
Adjustable width from: 50mm–200mm.
Marking Equipment: 150mm marking shoe (High-precision ultra-thin material manufacturing, scraper-type structure)
Knife Under-frame: Carbide, with eccentric sleeve device, can adjust the 1-2.5mm
Heating Method: Liquefied Petroleum gas
Marking Width: 10mm,150mm,200mm,250mm,300mm,400mm,450mm (at customer's option)
Product Introduction
NK360 advanced hand-push thermoplastic marking machine adopts a single-handle marking bucket, which is easy to collect, fast, and not easy to leak. There are side armrests on the side, which is light, convenient, and stable. The glass beads adopt an automatic gear spreader and a speed-adjusting buffer configuration, which can spray glass beads of different widths according to the project. It is suitable for use in the marking projects of expressways, municipal county and township roads, residential roads, parking lots, gas stations, docks, and factories.

Specification of thermoplastic road marking machine:
Model:
NK-360
Thermoplastic Tank:
Double stainless steel heating insulation barrels, capacity 100kg, plug-in manually mixer devices, removable devices.
Glass Bead Container:
10kg/box
Adjustable Glass Beads Dispenser :
Glass beads dispenser for dispensing glass beads synchronously and quantitatively.

Adjustable width from: 50mm–200mm.

Marking Equipment:
150mm marking shoe (High-precision ultra-thin material manufacturing, scraper-type structure)
Knife Under-frame:
Carbide, with eccentric sleeve device can adjust the 1-2.5mm
Heating Method:
Liquefied Petroleum gas
Marking Width:
10mm,150mm,200mm,250mm,300mm,400mm,450mm (at customer's option)
Dimensions:
1250mm*900mm*950mm
Weight:
110kg
Products
Inquiry
Please feel free to submit your inquiry information to us. We will contact with you as soon as possible.
E-mail:info@nk-roadstud.com Tel:+86-13602600950