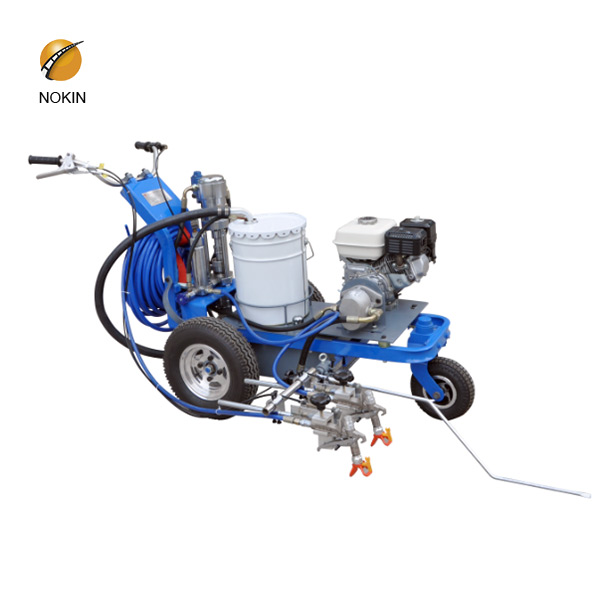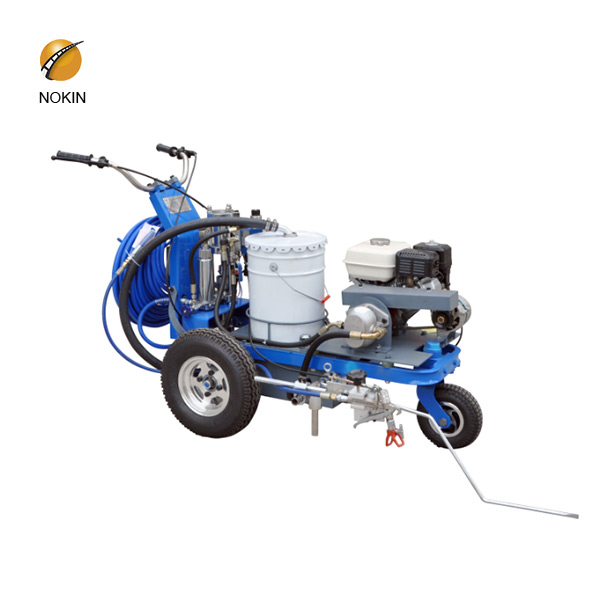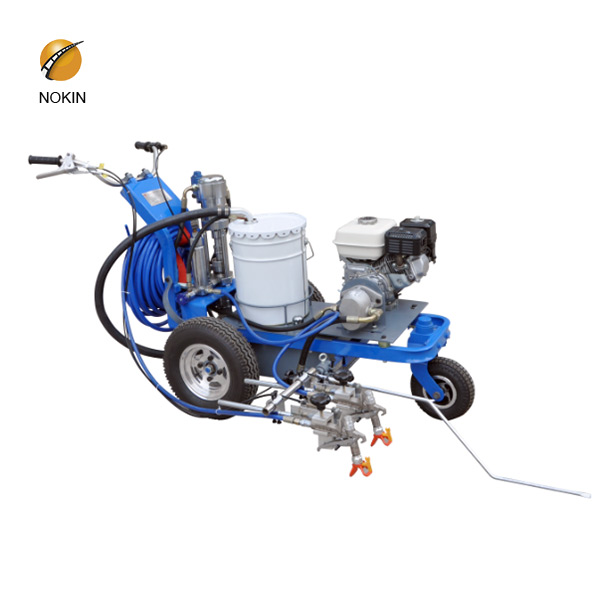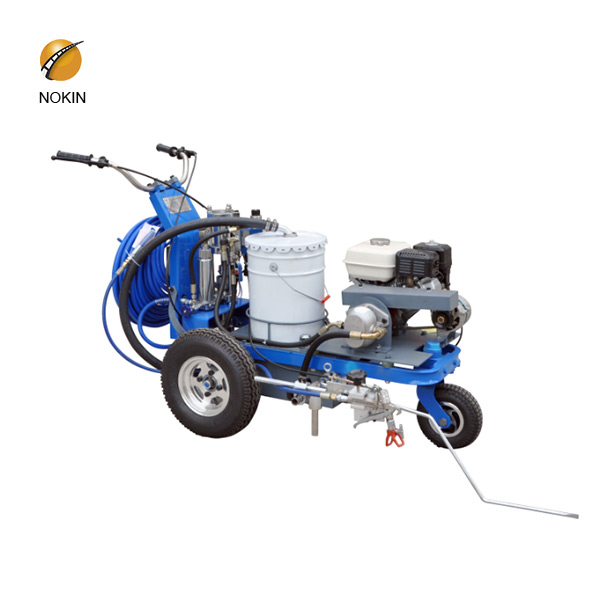 Hand-pushed Cold Paint Road Marking Machine NK8L
Power: 5.5HP Honda Engine
Plunger Pump: Electronic commutation(single gun) ; Automatic reciprocating reversion(two gun)
Spray Gun Quantity : Single Gun/Two Guns
Operation Mode: Hydraulic drive
Work-pressure: 8-12Mpa
Flow of Spray: 4.8L/min
Width of Spray: 100-300mm(single gun); 100-450mm(two gun)
Thickness of Spray: 0.2-0.4mm
Product Introduction
NK8L hand-push high-pressure airless cold spray marking machine is a high-pressure flow type airless sprayer, which uses a gasoline engine to drive a single plunger pump to make the paint become high-pressure in the machine for spraying. The spray gun frame guide rod of the machine adopts a liftable design, which can adjust the spraying speed and spraying width accurately and conveniently, with stable performance and excellent quality. The marking lines are uniform in thickness, with neat edges and corners, with low labor intensity and quick and convenient construction.

Main purpose: CK8L hand-push type high-pressure airless cold spray marking machine is a special equipment for normal temperature marking construction. It is mainly suitable for roads, parking lots, airports, gas stations, company factories, etc., as well as painting straight lines, dotted lines, curves, zebra crossings, text, arrows, graphic signs, etc.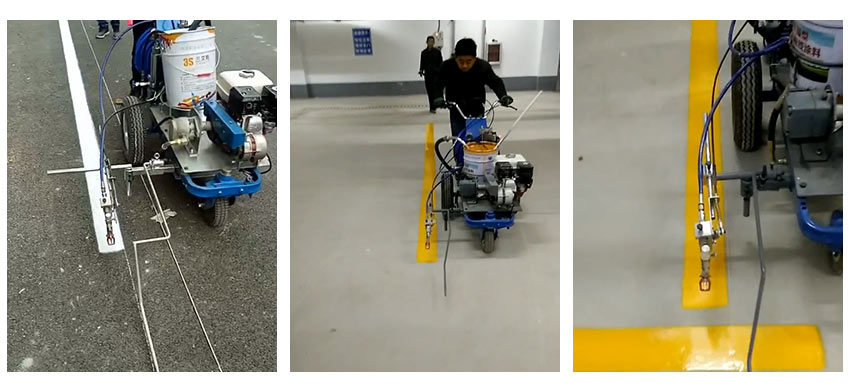 Specification of cold paint road marking machine:
| | |
| --- | --- |
| Model: | NK8L |
| Power: | 5.5HP Honda Engine |
| Plunger Pump: | Electronic commutation(single gun) ; Automatic reciprocating reversion(two gun) |
| Spray Gun Quantity : | Single Gun/Two Guns |
| Operation Mode: | Hydraulic drive |
| Work-pressure: | 8-12Mpa |
| Flow of Spray: | 4.8L/min |
| Width of Spray: | 100-300mm(single gun); 100-450mm(two gun) |
| Thickness of Spray: | 0.2-0.4mm |
| Dimension: | 1600*800*1200mm |
| Weight: | 120kg |
| Paint Tube Length: | 10M |
Products
Inquiry
Please feel free to submit your inquiry information to us. We will contact with you as soon as possible.
E-mail:info@nk-roadstud.com Tel:+86-13602600950